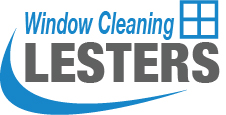 Commercial Window Cleaning

Window cleaning service in the Eastern suburbs and Melbourne
A trustworthy, fully insured, reliable family run business, Lester's Window Cleaning provides Commercial window cleaning at:
Offices
Warehouses
Retail premises
University's student accommodation premises
Aged Care facilities
Property Managers
Cleaning Companies
Schools
Kindergartens
Play Centres
Since 2002 we have professionally cleaned windows in the Eastern Suburbs. Additionally, from 2008 we added pressure washing to our service.
We understand the quality of service required by our clients – cleaned windows without fuss and without stress, reliability, excellent service and excellent results.
We also understand the importance of trust.  Our staff are trained to get a quality job done. No sloppy work or short cuts are tolerated. The job is done well – we guarantee it.
Why is our service valuable to you?
We understand that a clean, bright work place is important to your clients and to your staff
The quality of our work is always guaranteed
We are fast but very efficient
Our work won't stop busy staff
We will always leave your property as you would expect – spick and span.
We always arrive and always on time.
We are mindful of your property inside and outside
Our work ethic is second to none
And if by chance you are not happy with what we do we will always come back. We guarantee it!
We take pride in what we do because our clients are important to us and that is why we have over 2,500 clients who recommend our services.
Our team of window cleaning and pressure washing technicians are professional, skilled, courteous and reliable.
Our office staff are helpful and very friendly and will arrange your bookings to ensure that your job is completed efficiently and on time with no fuss to you.
Quotes are quick and arranged to suit you.  We ensure that your requirements are fully known and understood. – again with no fuss.
Please call us for a free, no obligation quote.
Fully insured and fully trained to the level you expect. We guarantee it!
CALL 03 9876 5763
Gallery